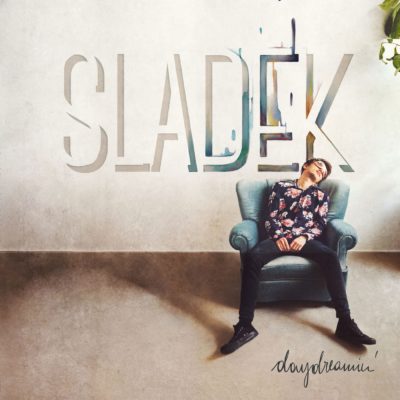 Daydreamin'
Breaking barriers. Following your own path.
'Soul' is an expansible term which is explored deeply by the Austrian based Band Sladek on it's debut-album 'daydreamin''.
Formed in 2017 around lead singer and guitarist David Sladek the band released with Florian Muralter on bass and Raphael Vorraber on drums their debut-album 'daydreamin'' in spring 2019. It's been a remarkable debut that portraits the artist's very own conception of modern Soul and R'n'B music, drawing inspiration from artists such as Prince or Frank Ocean.
Daydreamin' offers a variety between seemingly carefree pop songs and sophisticated neo-soul productions and a wide latitude for interpretation.
Hip-Hop beats collide with multifarious guitar sounds and emotional electronic ballads meet uncompromising drum grooves.
The band presents its own sound while steadily remaining 100% authentic und original. The sensitive but at the same time reckless guitar playing builds in combination with fat bass lines and fresh drum grooves their personal sound.
Read More